FREE CLASSIFIED ADS


The "Coin-Op Connection is pleased to offer free advertising
to the "Coin Op Collector".
(Limit 2 ads per person , 50 words / 2 photos per ad please!)

We suggest you visit the following sites for you "Jukebox Parts and Information"needs.
Always Jukin' - The number one jukebox publication.
Victory Glass, Inc. - The world's largest and most reliable supplier and manufacturer
of antique jukebox parts and service manuals.

Send ads to: roy@2nd-sight.com
For Sale

Packard Out-Of-This-World mirrored speaker, original, $2500

The bottom half of the speaker revolves slowly and the top half contains the speaker.
There is a total of 3200 green, copper and clear mirrors. Weight : 80 lbs, Width : 3 feet, Height top to bottom : 28 inches. Complete with motor and speaker.

Located in Bloomington, Indiana, about an hour south of Indianapolis.
May be able to arrange shipping to the Chicago show.

Call 812-322-3312 or email nmhoosiers@gmail.com

For Sale

Packard Rose speaker, nice original, has all mirrors, includes speaker, internal light bars, no back, $750.
Could be completely restored or it would look great just hung as is.

Located in Bloomington, Indiana, about an hour south of Indianapolis. May be able to arrange for shipping to Chicago show. Call 812-322-3312 or email nmhoosiers@gmail.com.

FOR SALE

US$10,600

Genuine Filben Maestro FP 300 for sale, the Rare Crown Jewel of Jukeboxes!

This is a once-in-a-lifetime opportunity to own a genuine Filben, shaped by the famous designer Raymond Loewy, known as "The man who designed America". Only 950 of this 1948 jukebox were made, and only 40 are thought to have survived. The colorful front is magnificent, a bit like a locomotive! This one is all original and the plastics are in very good condition – it's been in the same family for three generations. The Filben jukebox plays thirty 78 RPM records. Can inspect it in Reno, Nevada and see it play at my private collection's website at http://jukebox-collector.com/filbenp.htm !

Harry Hodkinson

4/35 Maryvale St

Toowong

Queensland 4066

Australia

61 7 3371 7113

For Sale

"Click On Images Above For A Larger View"

Wurlitzer 1400 jukebox.

Very good working condition.

One small broken piece of plastic on front corner

Call Darryl for details/ make an offer

706 526-7969

or email at

Wanted

Wurlitzer Model 1050 "Nostalgia" Jukebox in the New York Metro area. Please no Sonata boxes.

Jon Fortunato jfortun1@optonline.net

Wanted - Part for my Mills Jukebox
"Click On Image Above For A Larger View"

I need the lower catalin grill pieces for a 1939 mills throne of music.
You can see from the two pictures on the right, the piece I need.
You help will be greatly appreciated. You can contat me at:bobklein1@cox.net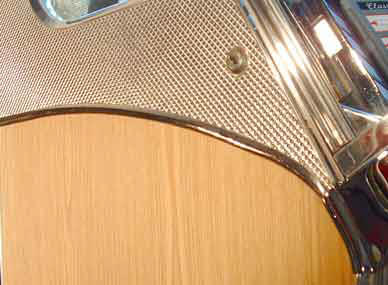 WANTED Wurlitzer 2000 Parts
I need a lot of parts for a wurlitzer 2000 the left original side trim (see photo) or an original red dot speaker in good condition
(Part Nr. 62492) or the big cover from the junction (stepper) box or an original left glass pilaster (see photo) or an original foil
for the upper background panel of the model 2000.
Please send information, available picture, and price to huene34@gmx.de
---
Wanted

I seek has to buy juke box Wurlitzer models 700 + 800 complete original coin gear
catalin and mechanism. and part for this.
mail to: r_cassol@yahoo.fr
---
FOR SALE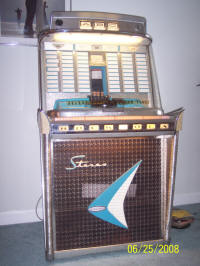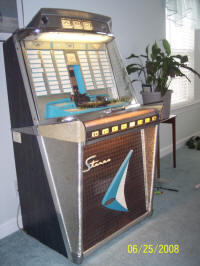 "Click On Image Above For A Larger View"

ROCKOLA JUKEBOX MODEL 1495 SERIAL 226518
GOOD WORKING CONDITION PLEASE MAKE A REASONABLE OFFER

JODE 843-651-9140 JGBGTGMG@HOTMAIL.COM
---
Wanted
Top dome for Seeburg 8800/9800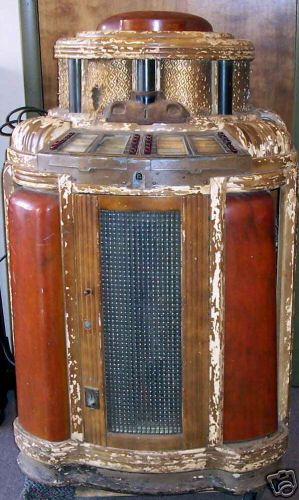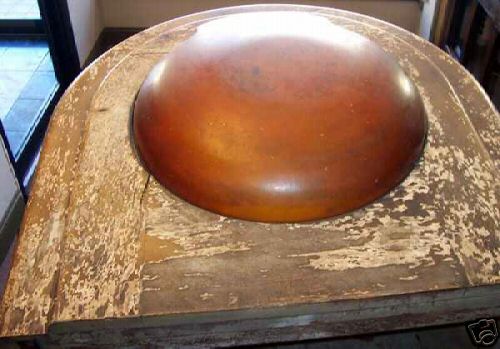 LCA avvocati e commercialisti d'impresa
Studio Associato LCA
Piazza Ferretto 55/A Mestre
30174 - VENEZIA (ITALY)
Tel: +39 041 2384 411
Fax: +39 041 975 305
E-mail: a.rigillo@studio-lca.com
Internet: www.studio-lca.com
Wanted
Volume control for a Wurlitzer 800. email me at jbhnance.hotmail.com


---
For Sale
Rockola 1455 jukebox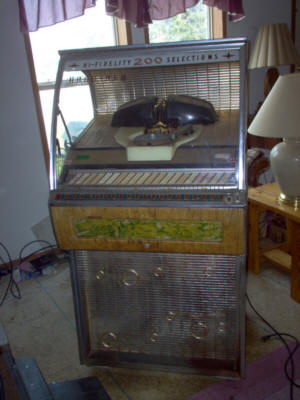 " Click Here For More Pictures"
Rockola 1455 jukebox is in good original condition, partly working. Will pull a record and play. Needs needle and front glass plate.
It does have sound. It is complete with coin equipment and coin door and all keys. Pick up within 14 days with cash.
Asking $3,500 or Best Offer,plus any other shipping cost.
Any Questions please contact Rhonda only by email at davidlewis1@windstream,net . Located Near Kittining
---

For Sale
1954 Rockola Jukebox
The Serial #'s for this model range from 139110 through 140571 - my Serial # is 139480. Everything I can find on the net says that these are RARE because their is less than 500 still used/working.
I have over 130 45rpms records that go with this plus the 25 on the jukebox which is mostly ELVIS and the 60's sounds.
I would like $5,000 for the lot.
"Click Here For Record List"

If you are interested, please call me at: 502-937-8718
Joann Housel
9307 Ponder Ln
Louisville, KY 40272

---
For Sale
I have a 1978 Seeburg Jukebox SMC1 that I came across. I actually traded some work for it. It is in pretty good shape considering age. I have put 300 in it new lights and amp rebuilt. I have too many projects and need to clean out garage. This jukebox will pick record up and spin it BUT no sound comes from speakers. I was told that it was the amp that is why I sent it off to be rebuilt. When it got back still had the same problem maybe loose wire? I have no idea? but you can select any record it will pick it up spin it as it is suppose to but no sound? You cn hear sound come from the needle but not speakers. It is full of 45s records. pretty much a mixture of music. The jukebox lights up and it pretty cool looking. I also have the original installation and operation manual. woudl sale for $ 500 or best offer trade for tools, guns, electrical work, golfclubs, make offer?
I am FIRM on my price and serious inquiries only PLEASE!! this is in Famersville TX 75442 thanks for looking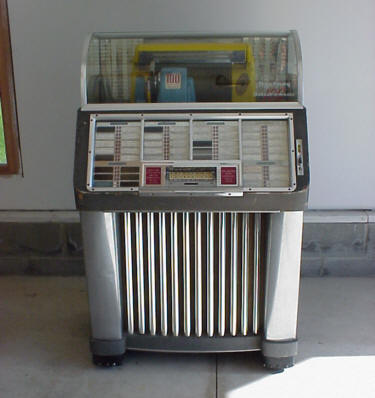 FOR SALE

1952 Seeburg C
Good condition, plays, have key for coin box,

Call for details. $2,200.00 Located near Akron, Ohio

330-336-4697

---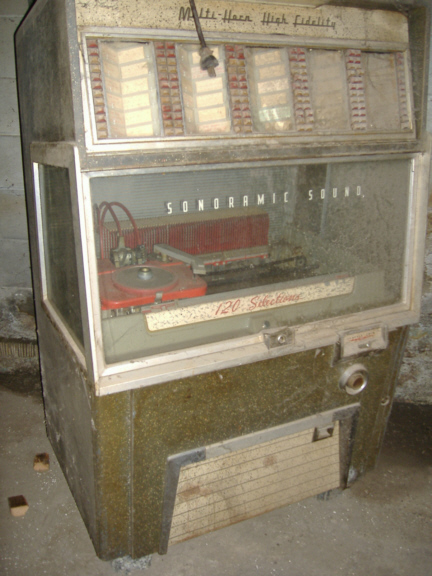 AMI F120 for sale....All Offers considered.
New York area for pickup, can arrange for delivery if paid in advance.
Needs to be restored.
Sherry Casey sherrycasey@earthlink.net
---
Wanted
V200 dome latch arm for rt. side.
Screw holds it on to lock. I have the lock, but will buy a set as long as they have the latch arms.
Email jandrjohnson@frontiernet.net
---
Want to Buy

Wurlitzer 2300
I am looking for a Wurlitzer 2300 in restorable condition.
Please send information, available picture, and price to jsmx2002@aol.com
---
For Sale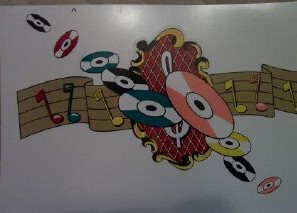 New Exact Reproduction of the Williams Music Mite side cabinet Decals.
Hand screened water transfers just like the originals.
Now you can restore Your Music Mite cabinet and have the Beautiful
original graphics on the sides. $55.00 per set + $5.00 shipping in USA.
Contact Sam at jbhnance@hotmail.com
Jukes Wanted
Rock-Ola 1434 Super Rocket
Rock-Ola 1426
empty W1015 cabinet + front door
Jukes could be unrestored/non-working, but should basically be complete.
Please email to: m_geweke@hotmail.com